Paul and Jasmine lead a dynamic, passionate and truly international team of industry experts. With backgrounds spanning from economics, real estate investment, marketing and leasing, the team combines targeted expertise with global and regional insights and years of hands-on experience. Our attentive and personal approach differentiates us from others and the efforts are evident in the end result of all the projects we have worked on.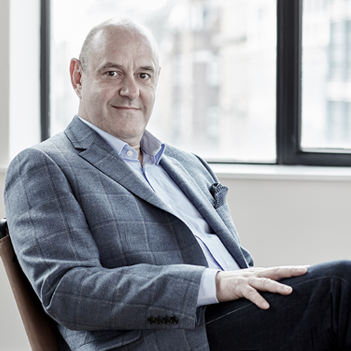 back
PAUL HUSBAND
MANAGING PARTNER
Paul has worked in Asian retail real estate for over 30 years spending 10 years as head of marketing at Swire Properties then launching Husband Retail in 1998. He has planned over 100 retail projects in Asia Pacific and the Middle East including DLF Emporio, India's first mall, Value Retail's Suzhou and Shanghai Villages in China, Elements Hong Kong and Galaxy Macau. The company's experience ranges across mixed use, integrated resort, heritage, and premium outlet retail. Geographically Paul has worked throughout Asia and more recently the Middle East for Dubai Design Centre, Dubai International Financial Centre and Downtown Doha. Paul has also led retailer representation assignments in Asia Pacific on behalf of Dean & Deluca, Ralph Lauren and Chrome Hearts and in 2006 wrote "The Cult of the Luxury Brand" an Amazon bestseller charting the rise of luxury consumption in Asia and served as a professional instructor for the International Council of Shopping Centres (ICSC) in Asia Pacific.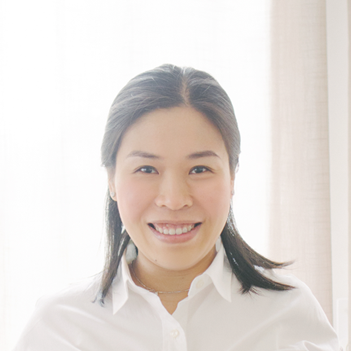 JASMINE WONG
MANAGING PARTNER
Jasmine has almost 20 years of Asia-Pacific Real Estate Investment, Asset Management and Advisory experience. Prior to establishing Husband Retail alongside Paul, Jasmine worked in private equity real estate investment for fund managers including LaSalle Investment Management and Pamfleet and other global institutions, notably the Abu Dhabi Investment Authority. Her focus had been on Hong Kong and China but subsequently extended across the region, including Australia and New Zealand, Singapore, Malaysia and Japan and Korea. She has extensive capability in sourcing and structuring investments including joint ventures, active asset management of projects from strategy through to execution and disposition and overseeing partner performance. Jasmine has an excellent network across the region's leading developers, investors and operators. Her focus is overseeing the operations of the consulting and leasing teams, whilst growing Husband Retail's asset management and strategic advisory business aiming at helping developers and investors source and appraise relevant investment opportunities and to optimize retail operations to drive superior financial performance. Jasmine is a member of the RICS, the Hong Kong Institute of Surveyors, a CFA charterholder and an Adjunct Associate Professor at The University of Hong Kong, where she teaches Private Equity Real Estate at Masters Level and previously graduated with first class honours in Surveying.